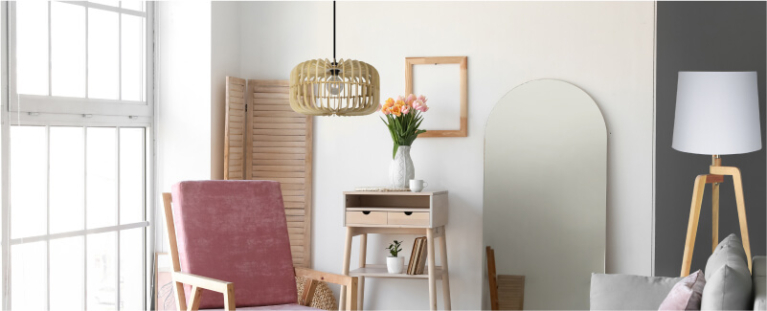 Lighting Hints and Facts
We agree with the designers - Lighting is the most important part of the interior design process.
Great lighting design is functional and playful.
Lighting lifts mood, enlivens the little things and the moments we share.
The aim is to create areas of light and shade using layers of light.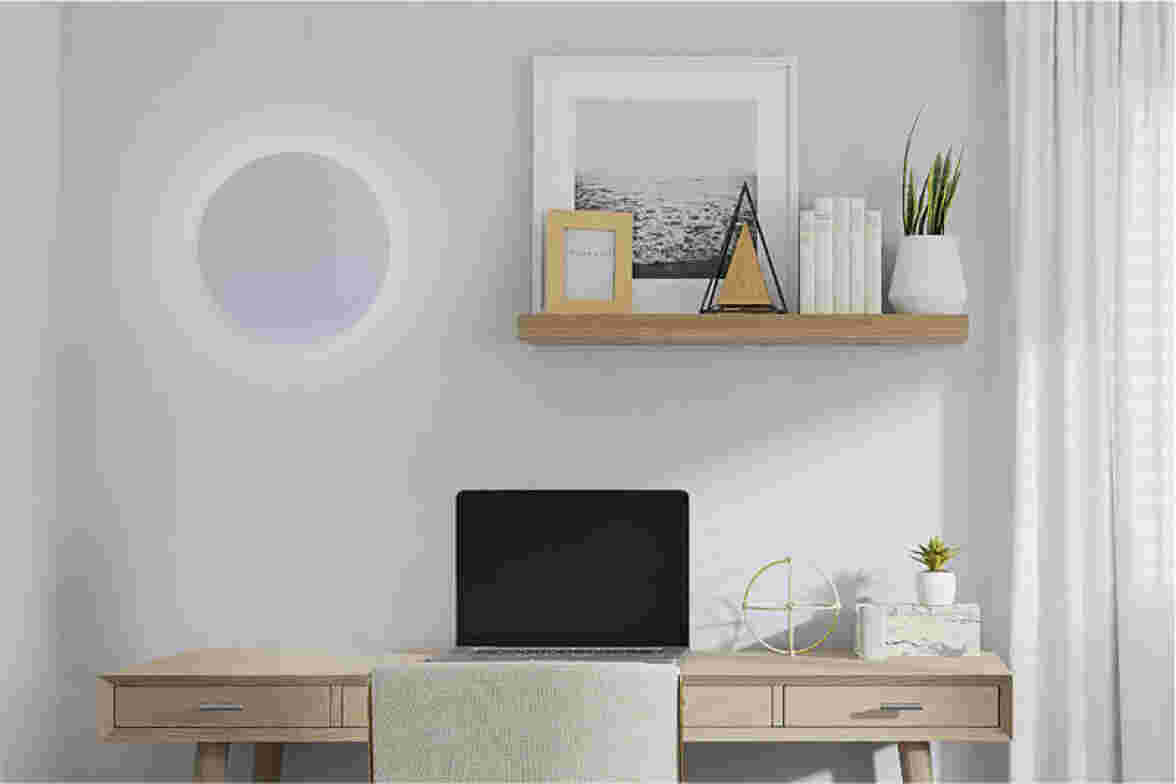 Layers of light can be broken down to:
Ambient - The layer of light that is your general light source. Created with the pendant in the center of the room, ceiling light or recessed downlights with a wide beam angle.
Task - Focused light where we need it the most. Achieved by thoughtfully placing your spotlights or controlled beam recessed downlights directly over a work area, a vanity light over the bathroom mirror, wall lights and lamps for those quiet moments in the spot we sit to read.
Accent - Too often forgotten, accent lighting is the layer of light that creates interest and drama. The game changer - Accent lighting highlights focal points where we want them most. Think LED flexi tape under an overhead cabinet in the kitchen to really make your splashback sparkle or to emphasise negative detail. Adjustable, controlled beam downlights can be installed in the ceiling close to the wall to highlight artwork, photographs or to create a wash of light on the feature wall highlighting textures.
Without all three layers of light, the result can be dull, flat and boring.
Lighting+ has a range of positively brilliant options to bring life into every home.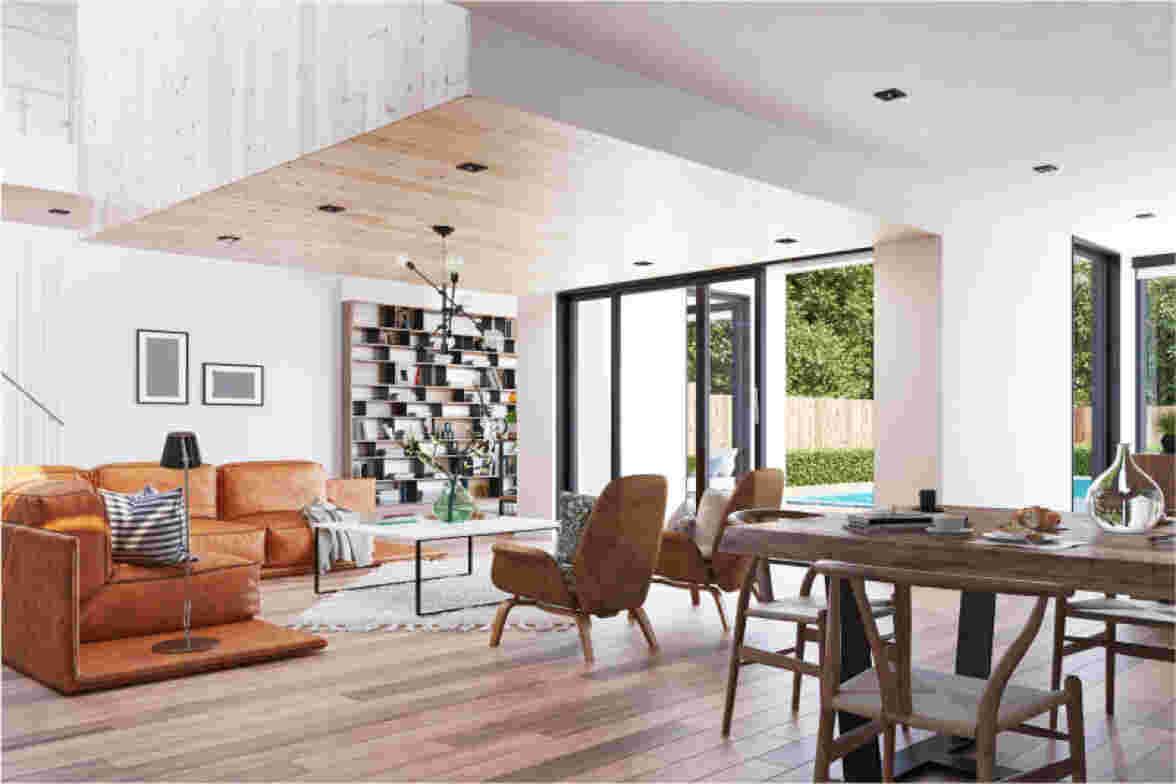 Recessed Downlights
The primary building block to the current residential lighting design. A discrete light source that can serve as ambient, task or accent lighting depending on the beam angle. Whether you are replacing an existing downlight or putting in new, have a flat ceiling or sloped, want a general light source or focused - we have you covered with a wide range of downlights crafted to suit.
Tip: Warm air rises - sealed downlights prevent warm air in the room from leaking into the ceiling cavity and prevent cool air from above entering the room.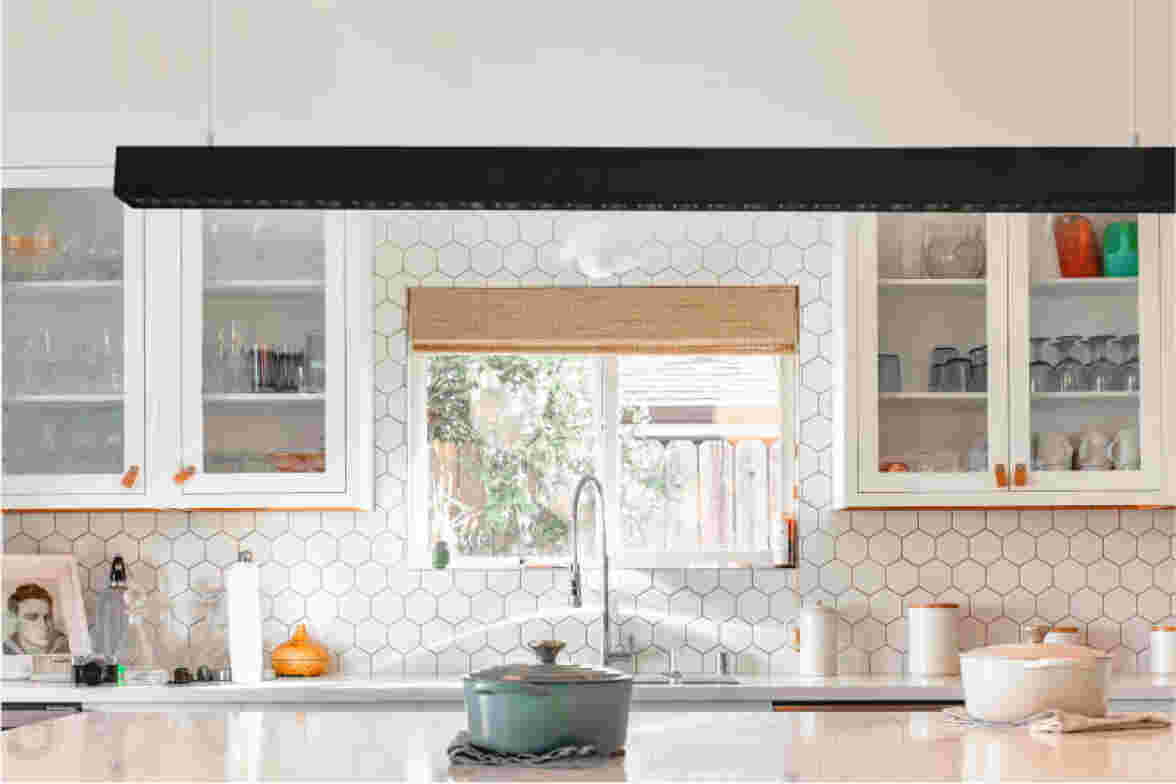 Pendant Lights
We know you have put so much thought into choosing the dressings in your space through furnishings, fixtures, wall coverings and flooring. Don't forget about the upper third of your room and finish it off with the perfect pendant to compliment your style.
When looking for a pendant it's important to take your ceiling height into consideration. In areas where people will be walking underneath the pendant (bedroom, hallway, living room) - look for something that will sit 2.1 metres above the floor. Over a fixed surface like a table or bench top - standard hanging height is 900mm - 1 metre above the surface.
Don't be discouraged if you have a low ceiling - we have a range of close to ceiling pendants just for you.
Pendants are multifunctional - they can provide general lighting, add focused light or create a talking point among friends.
Tip: With a clear lightbulb some pendants can create patterns from shadows on your ceiling or nearby walls - if you don't love the pattern simply swap the lightbulb for something opal/frosted and minimise the effect.
Spotlights & Track Lighting
Wall or ceiling mounted spotlights are a crowd favourite task light for any room of the home. With each head being individually maneuverable, spotlights provide targeted illumination with functionality and flexibility in mind - perfect for kitchens or reading lights next to the bed. Spotlights can also be used as surface mount accent light to highlight features such as artwork, wall textures and notice boards.
Whether you are needing versatility, have limited power outlets due to wiring/access issues or simply need more spotlights than a fixed bar can offer - Track Lighting is the system. Simply mount the track in the configuration required, utilising our range of accessories for any corners or joins and clip your selected spotlights to the track - all of which can be powered from one source. Wondering how many spotlights you need? That is completely up to you and just a part of what is really exciting about track lighting. Simply clip in, take away or move light fittings as your needs change.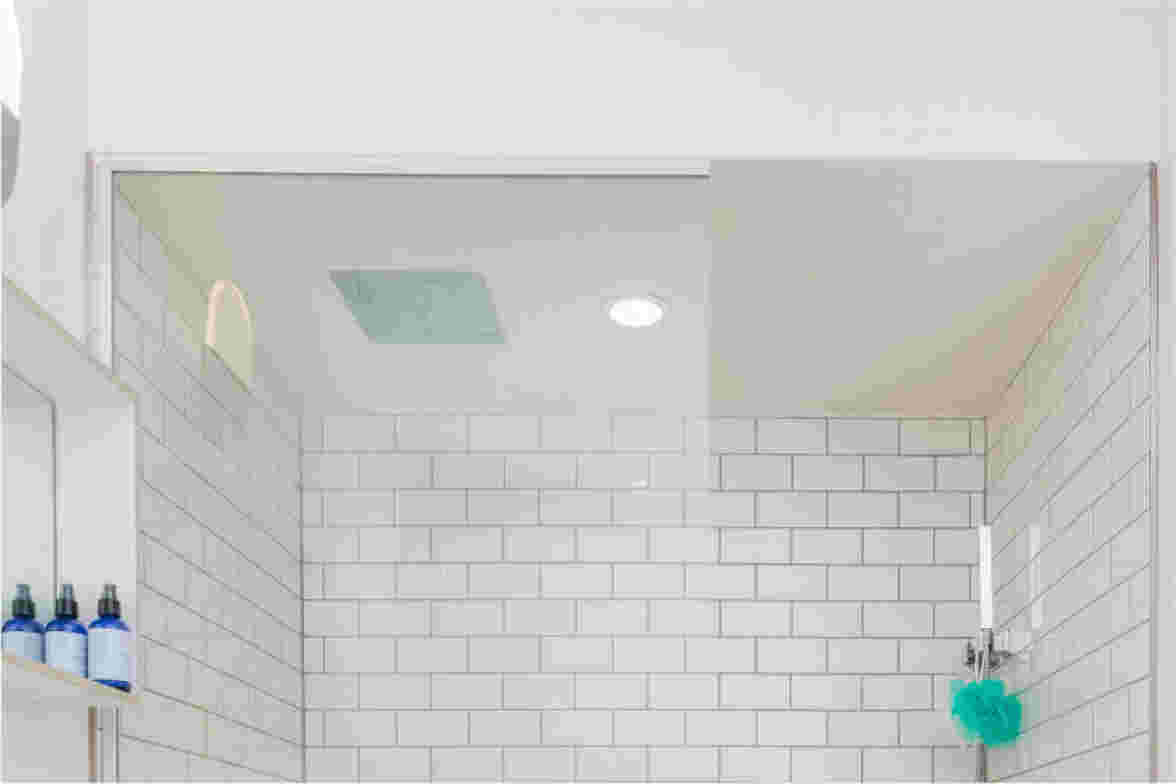 LED Ceiling Lights
Unobtrusive and practical, LED ceiling lights offer high light output, low running costs and a long lamp life. A great option if you are after something sleek as an alternative to recessed lighting, suited to any room of the home with dimmable and water resistant options.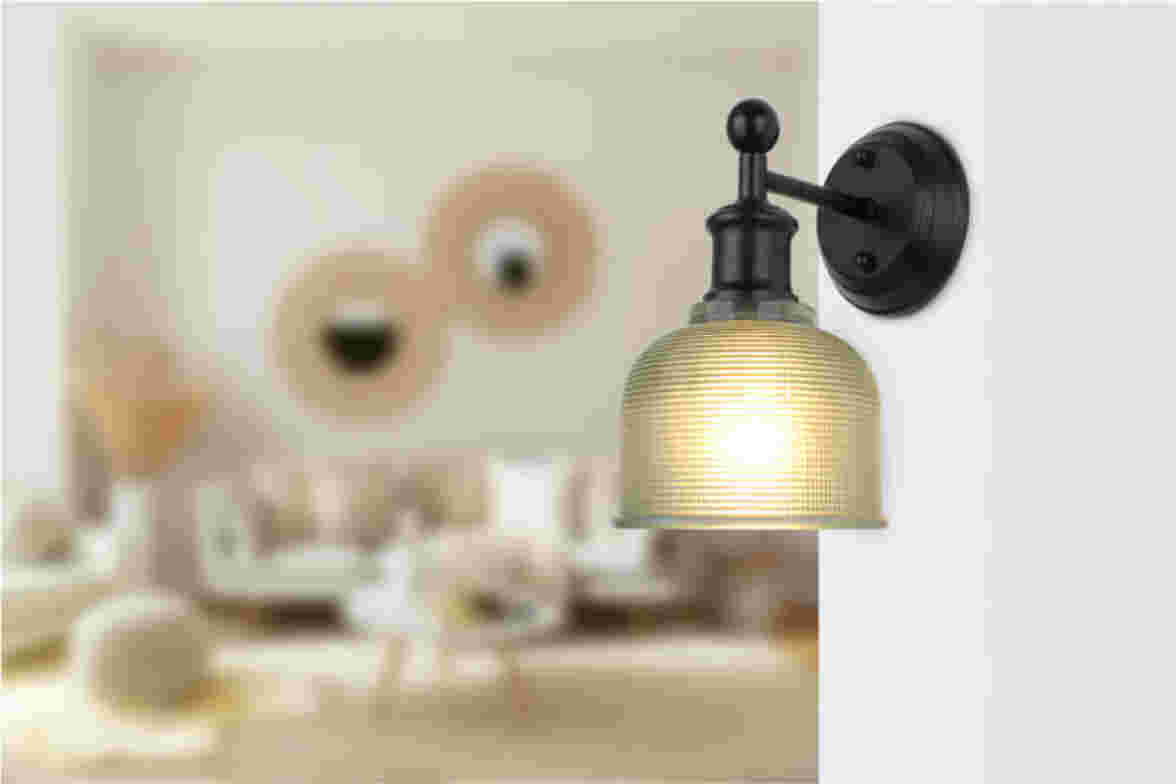 Wall Lights
Welcome, relax and enjoy. Completely transform the mood in your home with the subtle ambiance of wall lights. Having a vast selection to choose from, consider using wall lights to inject a bit of personality into a room that you can't hang a pendant in.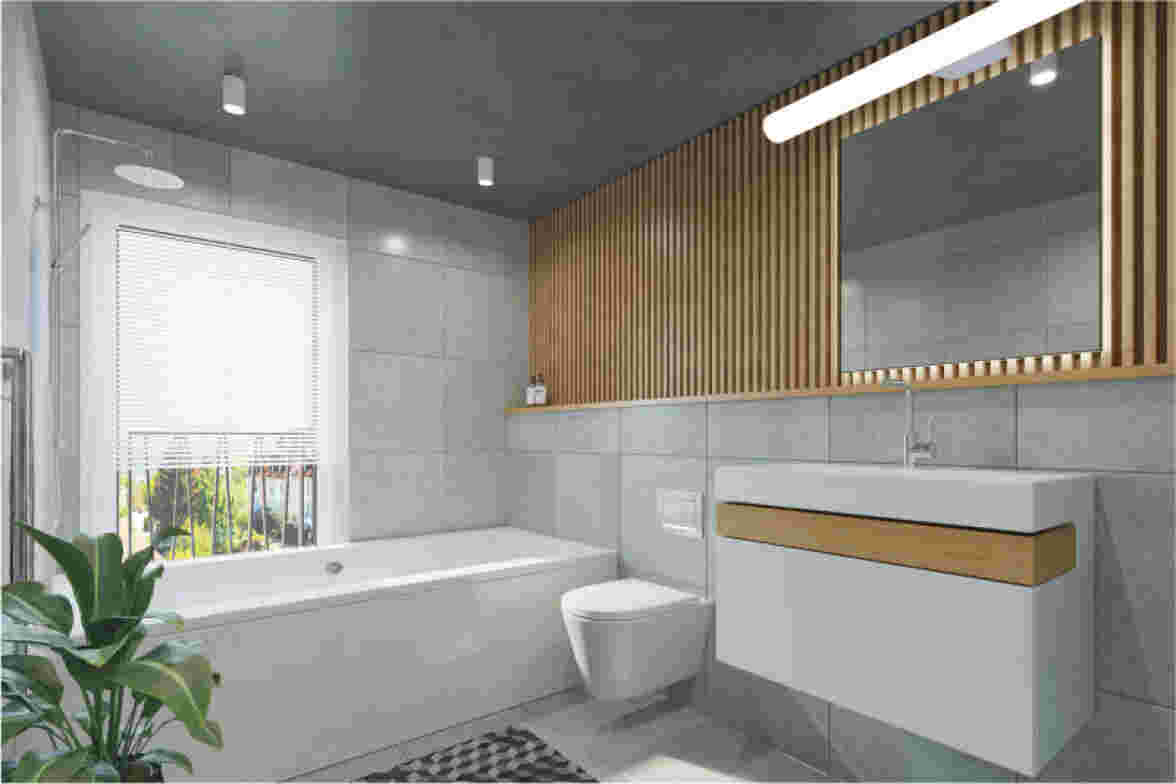 Vanity Lights
Never miss a spot again with great mirror lighting. The key here is illuminating from in front of the face to minimise shadowing by placing your fixture above the mirror or one on either side. Opal diffusers over the light source cut out glare without compromising light output.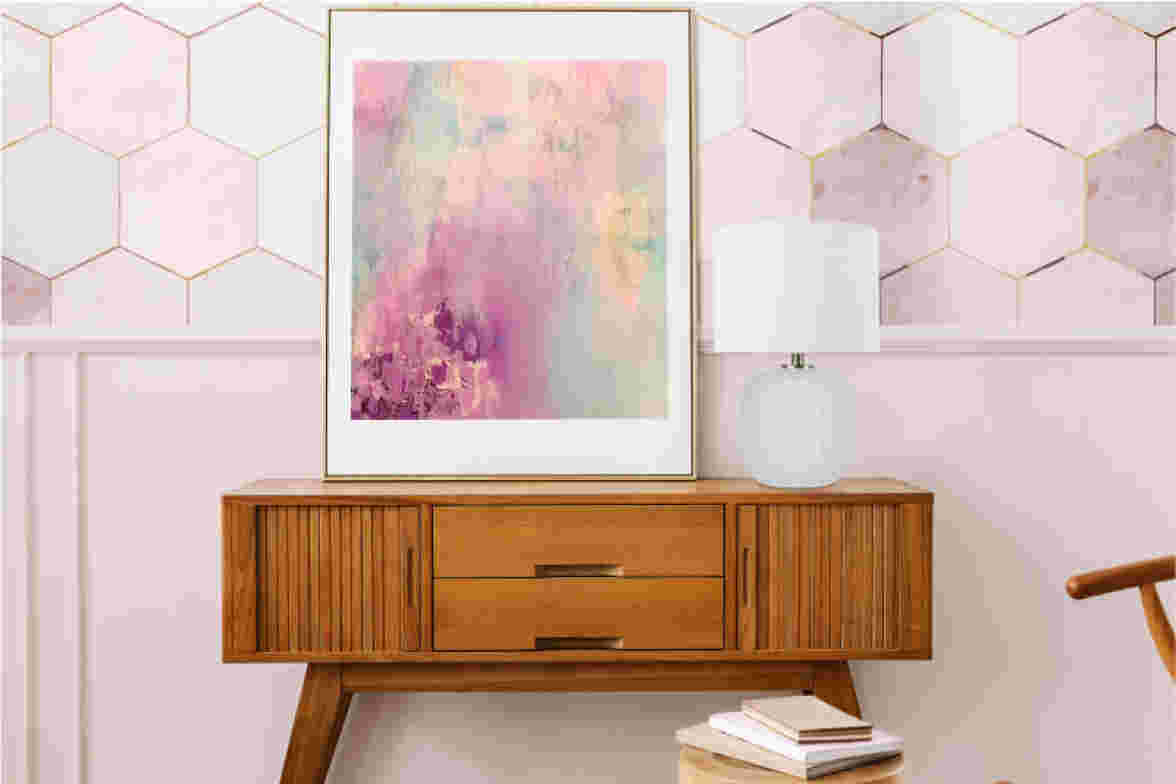 Floor & Table Lamps
With a simple touch or flick of a switch, floor & table lamps offer both a design element as well as functionality. Lamps with a fabric shade enhance a space with a flattering diffused light, an ideal source of extra light in a dark corner or snug background ambiance.
Task focused floor lamps and desk lamps provide workable light and adjustability - essential for reading, crafts and hobbies.
Tip: Pairing a table or floor lamp with an LED WIFI/RGB smart bulb gives you total control and flexibility to adjust the colour and brightness.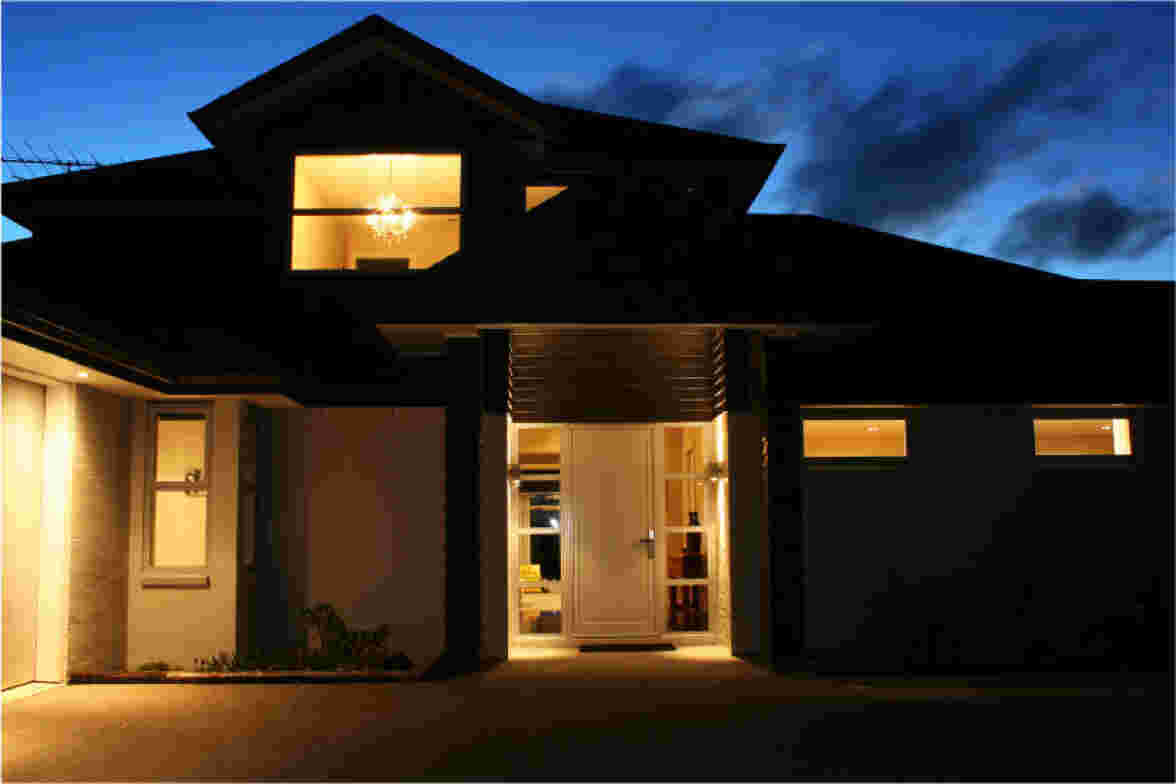 Exterior Lighting
Enhance the features of your home's exterior through the art of lighting, sit back and enjoy a balmy evening in your very own sanctuary.
Before beginning to look at what can be an overwhelming selection of fixtures - we want to identify the IP (Ingress Protection) rating required for your project. The IP scale consists of two digits - the first representing protection against solid objects (dust and dirt). The second tells us the protection a fitting has against water. Locations under some coverage outside, where there is a soffit or overhang, look for fittings that have an IP44 or higher (protection up to and against sprays of water from all directions, solid objects over 1mm). In more exposed applications, where there is no coverage, look for fittings that have an IP65 rating (protection against low pressure jets of water from all directions, dust and dirt tight).
If you are coastal or looking at lights for a pool/spa area you are not only limited to plastic. Lighting+ offers a variety of fittings built for New Zealand's harsh conditions.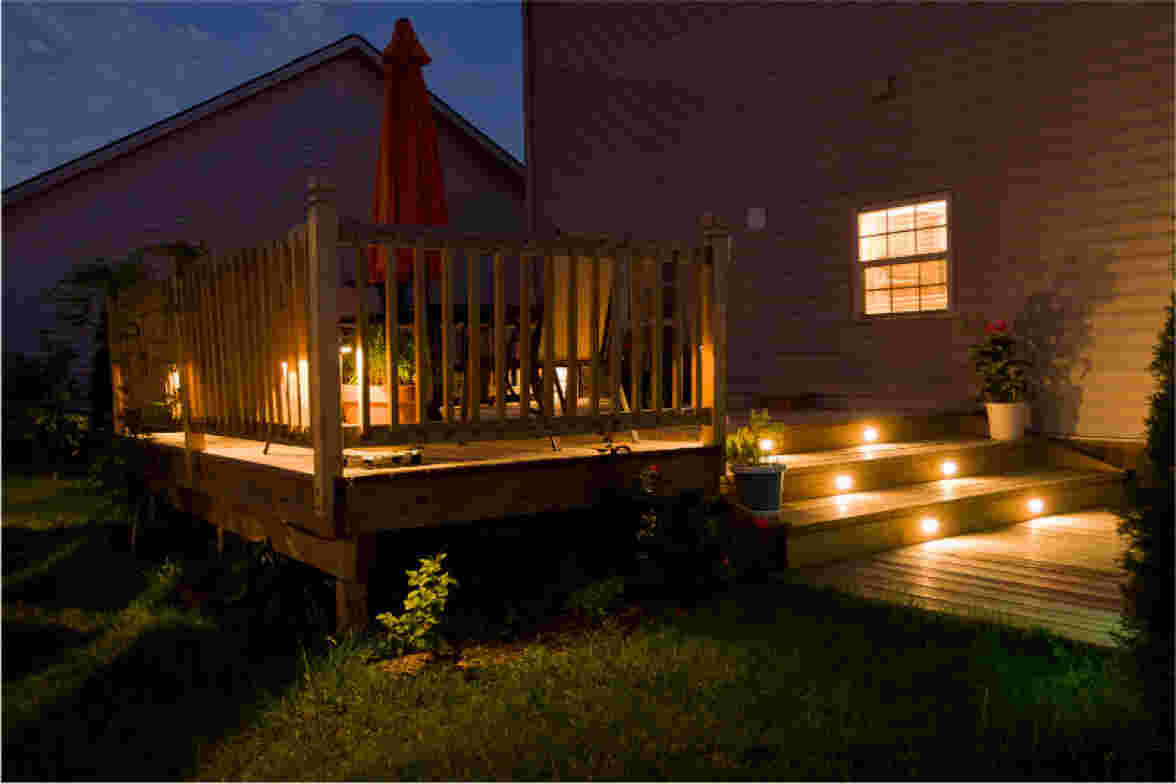 Low Voltage Exterior and Garden Lighting
Path, step and deck lighting provides safety as well as ambiance. Garden spotlights and inground lights can be used to highlight your prized trees, plants and sculptures. IP65 rated flexi LED strip for an even wash of light under steps, bench seats and balustrades. There is a similar objective when it comes to exterior and interior lighting - with the addition of safety and security. The aim is to create a subtle contrast between light and shade, ensuring we have task lighting where we need it, highlighting features and downplaying elsewhere.
Class II / Double Insulated
A light fitting being Class II / Double Insulated tells us the fitting doesn't require an Earth wire connection. Some older homes don't have an Earth on the lighting circuit - so light fittings installed will need to be Class II / Double Insulated. At Lighting+ we recommend speaking to an electrician if you have an older home and you are unsure about whether or not there is currently an earth on your lighting circuit.
Tip: Check out our Batten Fix / DIY options for the latest trends and styles which are all Class II / Double Insulated.
LED - Light Emitting Diode
LED is here and the opportunities are endless. An LED light bulb uses up to 90% less power than a traditional incandescent to produce the same amount of light, great for your pocket as well as the environment with the added benefit of longer lamp life expectancy. Less heat equals added peace of mind, safety and less wear and tear over time to your light fittings. LED has allowed us to play with colour and design like never before.
CRI (Colour Rendering Index)
Colour Rendering Index is the measurement of how accurately a light source will show colours. Measured on a scale up to 100, most LED light bulbs and fittings will have a CRI value of 80. There are certain areas of the home and activities where a higher CRI value of 90 or above is recommended, some examples include:
Kitchens
Bathrooms
Wardrobes
At home studios where painting/drawing take place
Any light fitting used to illuminate artwork
Colour Temperature
Colour temperature is measured using Kelvin degrees as a method to describe the warmth or coolness of a light source. Most commonly described as Warm White (2700K - 3000K), Neutral White (4000K) and Cool White (5000k-6500K). As humans we perceive colour temperature in different ways. Each one can be adequate for different areas of the home and activities when we have enough Lumens for the desired area. If you are planning to build or renovate and are uncertain which colour temperature you want in your home, start taking notice of the colour of the light in friends and family members homes. Take note of how the different colour temperatures make you feel or pop in-store and chat with one of our lighting experts for an in depth demonstration.
Tip: At Lighting+ we have a wide and always growing range of CCT (Colour Change Technology) options to choose from. Set the colour temperature with the flick of a switch - if you change your mind simply get your electrician to change it before they leave.